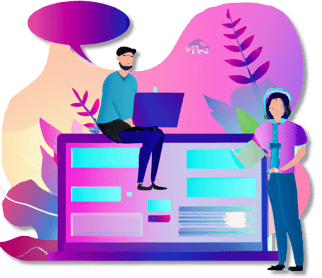 Our Team has played various roles in the school community as department heads, teachers, e-learning coordinators, network managers, system administrators and, of course, parents.
We're passionate about growing a product that serves the needs of educators at a time when too many schools are spending big money on technology products not education products.
SIMON staff know that if SIMON doesn't enhance teaching and learning then it won't be embraced by educators and become part of their daily work.
The SIMON help desk and school support team are recruited directly out of the schools we serve. Our approach is not limited to training at implementation. Call us to speak to a human being who understands your problems.
If we can't fix it over the phone we will come out to your school to find the solution. We also provide regular professional development sessions to ensure our users are getting full value from SIMON.
Ready to see SIMON in action?
Get in touch to learn why leading schools use SIMON
Our customers are the reasons we thrive

"SIMON is a fantastic product. It is teacher friendly for roll marking, report configuring and writing. The SIMON Support Team are always helpful and know their products well. Nothing is too much trouble."

Our learning community loves using SIMON. Teachers, Middle Managers, Leadership and Admin all find it accessible and easy to use. It is a Learning Management system with the lot. The add-ons like Data Analytics are excellent. Most importantly, their Support Services are exemplary.